Shamballa Multidimensional Healing Course
Shamballa Multidimensional Healing
Rockville MD
2 intensive days of expansion!
Saturday 10/16/10 – Sunday 10/17/10
10 AM-6 PM each day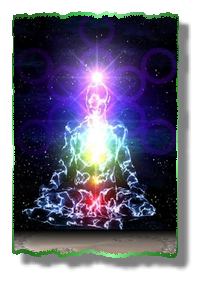 The central core of Shamballa is Love—Love and Freedom. Love for oneself and an innate knowingness of one's connection with Mother/Father God and all Creation. Freedom from all that stands in the way of that knowingness. Freedom to know who you are, and to step into your Power, to step into your Mastery. In a Shamballa workshop you will experience meditations designed to help you to clear away all of the old emotional debris you have been carrying around through lifetimes. Then you will be filled with the energies of Shamballa and connected to the source of those energies, so that you may call upon them whenever you will.
The main purpose of these clearings and initiations are for your own evolutionary development.
As you evolve, you make it easier for the rest of humanity to follow in your footsteps. You help
the collective consciousness—and unconsciousness—of humanity to expand and grow into the
consciousness of Love. As a by-product, you may call upon the Shamballa energies to help
facilitate healing, both your own and that of others.
• Exercises in feeling and moving energy in your body
• Disease and the emotional body
• Clearing of old karma & emotional patterns
• Initiations into the Diamond Light of Shamballa
• Channel healing energies
• Comprehensive manual
• Healer's Certificate
• No prerequisites. Anyone who feels called can take this course
• $299 for the 2-day course including materials and official certificate
Common  Questions and Answers here
"NOW is the time to release all unnecessary programs from the past and to prepare
to receive the new energies coming in. We are about to co-create here on Earth things
beyond our imagination. You are invited to be present in each and every moment, and
to enjoy the dance through to the end of time."
–Hari Babba Melchizedek (John Armitage) & Master Germain
REGISTRATION & INFORMATION: