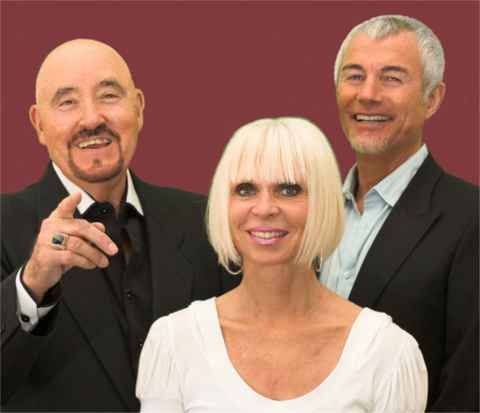 This special Wednesday Sandbox gathering we have guests Laurie Handlers, James Strole and Bernadeane from People Unlimited in Arizona. Experience your true potential for unlimited energy, health, love and prosperity. The secret is in removing the death programming that has stopped you from living a totally vibrant and joyful life without end. If you feel you are unlimited, but still believe you have to die, you are missing who you really are. Don't miss your opportunity to step out of the death paradigm and embrace the life that is truly without limitations.
I know the date is 4/1 but this is not an April Fools joke. If you have read the founder rebirthing Leonard Orr's book "Breaking the Death Habit" you will know how much we carry subconscious messages about death, sickness and struggle (aka the Death Urge).
Note: Due to the large number of people expected there will not be a dinner at this gathering.


"Since meeting these amazing beings, they are all I can talk about. I have waited my entire life to hear this conversation and be living the integrity that naturally follows. For anyone who has been through transformational work, this is really walking the talk! I've retooled my entire curriculum to reflect physical immortality. Why would I want to do all the work I've already done and then die?"

--Laurie Handlers


"To me what they spoke was life, when all I had been hearing my whole life was death, and depression.

--Shereena Smith


"There was realness about these people and what they were speaking that made me want to keep coming until I found out for myself whether or not this life was for me."

--Dean Moriki


"Since meeting them, I have grown in all areas of my being. I am healthier than ever and experience so much joy and zero struggle."

--Ilana Arzt


PHYSICAL IMMORTALITY NOW


When: Wednesday April 1st at 8:00-10:30pm

Location: Michael Smith's home in Rockville

Cost: $25
PreRegister: http://abundantmichael.eventbrite.com/

You really want to be at this special engagement with James Strole and Bernadeane! Limited number of seats, this is the only event in DC area for People Unlimited at this time.

More info on them at http://www.peopleunlimitedinc.com.


The talk begins after dinner at 8pm. I invite you to join us, though as always what ever choice you make you will be honored in.