I found these affirmations really powerful - seems to get behind the issues I sometimes have with accountability/ integrity. And how perfectionism and fear of otehrs reactions can get in my way of seeing and telling the truth. What helps you with integrity?
love
M/M

Carol Tuttle wrote: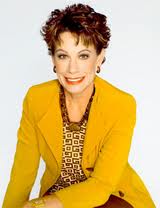 I am ready, willing and able to look, see, and tell the truth.
I am ready and willing to assume responsibility for my life NOW.
I love and accept myself.
I trust the choices I make.
I trust that others have their own answers for their life.
I choose to live and I accept love, help, and healing.
I am worthy of having what I want, my needs matter.
I do my best and my best is good enough.
These affirmations address the core issues that most people struggle with at a deeper level of their being.
Putting a daily focus on these truths will shift your core vibration which allows greater shifts in your life.

God Bless You,
Carol Tuttle

www.youremotionalhealing.com

PLEASE FORWARD THIS EMAIL TO SOMEONE THAT WOULD BENEFIT

And if you had this email forwarded to you and would like to subscribe to Carol's weekly "I am a Creator" email message, just go to www.caroltuttle.com

If you missed an email in this series visit the email archive:
http://www.caroltuttle.com/newsletter.asp