The Sandbox sleepover weekend is Friday 4/2/10 - Sunday 4/4/10. Come co-create a stronger Sandbox community! I was inspirited both by the New Culture weekend and the Sandbox cabins/kitchen at Beltane.
Please RSVP here.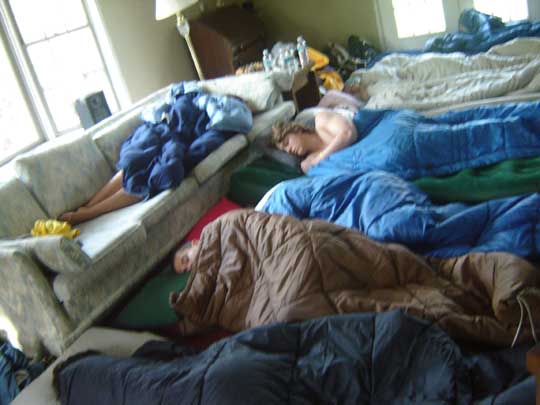 opening circle Friday night to create safe container and introductions
plenty of unstructured time to hang, interact, play
workshops, some dance/movement

Contact improv dance
a morning yoga class
Millie wiccan ritual
Buddhist meditation (developing bodichitta)
Aural sex (yes the ears!)
Cuddle pit
Finger (and other body parts) painting
More to come

closing circle Sunday lunch
space to sleep over if you chose or commute to and fro
shared meals - breakfast, lunch, dinner
everyone helps out with prep and clean up like at Wednesday gatherings
support for clear communication throughout the weekend
Cost is on a sliding scale donation basis so that all that want to attend can. Suggested donation $50 for the whole weekend - Friday night, all day Saturday, Sunday til after lunch closing circle. If you only come for part of the weekend then make a partial donation.