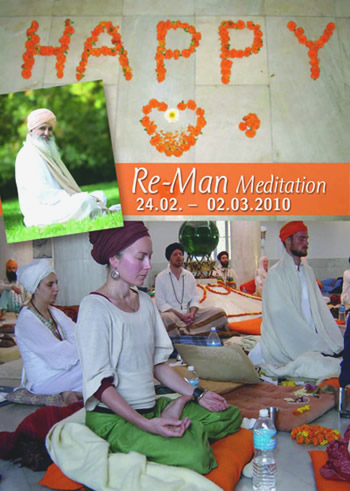 Want to have a "Golden Aura"? Then go to the Re Man meditation at the foot of the Himalayan Mountains in North India next to the holy Ganga river with Internationally renowned Healer and Yogi Guru Dev Singh Khalsa.
Every spring a large group gathers near Rishikesh to Chant the Re-Man for 7 days until until 11,000 repartitions have been completed.
This year my yoga teacher Darshan Kaur is going. I am interested in going another year.